Car Rental Insurance in Worcester, MA
At Star Car Rental, we strive to provide customers with a completely secure and satisfactory experience. This includes offering a full range of services and coverage options for car rental insurance in Worcester, MA. If you are concerned about the potential for an accident or damage, our team can help you select the extra car rental insurance you need.
After-Hours Rentals and Pickup
Whether your car broke down, you've had an accident, or you just arrived on vacation and can't pick up your rental car during business hours, we offer convenient after-hours rental pickup. Our owner lives close to the office and is happy to meet after hours to rent you a car. We offer free pickup services in cities throughout our service area.
Insurance
We match car rental insurance rates in most cases and offer direct billing to the insurance company. If your rental is an insurance replacement, we'll work to make the process as painless as possible. Get a daily rate as low as $24.95 plus tax for your insurance. We also offer optional coverage.
Damage Waiver (DW)
A DW waives all claims against you for damage to the rental vehicle, less a $1,000.00 deductible. It doesn't cover fire, theft, or vandalism. Choose this if you don't have full collision on your own vehicle, as your insurance company won't cover damages to the rental vehicle and you'll be responsible. If someone is driving your car and you're renting, your insurance company won't cover two vehicles at the same time. A DW costs $9.00 per day, $59.00 per week, or $250.00 per month.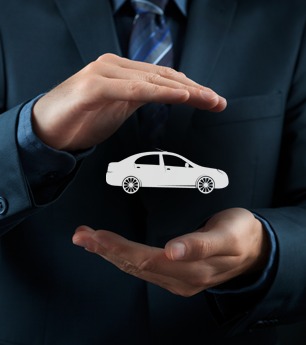 Waiver of Deductible (WOD)
With this option, we'll cover your deductible up to $500.00 if something happens to our vehicle while you're renting it. Choose this if you have full coverage with a deductible. This car rental insurance is popular with people on vacation or short-term renters who don't want to worry about their deductible. A WOD costs $9.00 per day.

Road Hazard Coverage (RHC)
Get RHC if you are worried about the tires or rims while driving on these New England roads. The cost of this car rental insurance is $4.00 per day.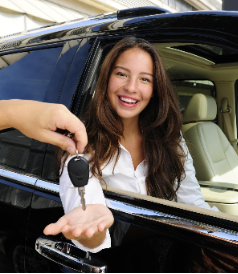 Renters Under 21
We rent to those 21 years old and over without surcharges. Drivers who are 19- and 20-year-olds can rent with preapproval and with a daily surcharge of $25.00. No other rental company offers under 21 car rentals, so we set it up with our insurance company to help responsible young people who may need a car. During the rental, you can drive 40 miles from the office for free, and it costs an additional $.40 per mile thereafter.

Additional Renters
Add a second person with a valid driver's license to the rental agreement. The cost is $5.00 per day.

Debit Cards
We accept debit cards with the renter's name card. You must have sufficient funds for the security hold put on the card for the rental period. We also require a copy of a recent utility bill in your name. The security hold is $500.00.